November 5, 2021
Add to Calendar
11/05/2021 08:30 AM
11/05/2021 05:00 PM
America/Regina
Inclusion in Montessori
Virtual Conference
https://montessori-2021-fall-annual-conference.vfairs.com/

NO TRAVEL NEEDED
Participate from wherever you are

Specialized Speakers
Giving sessions on various facets of inclusivity in educational institutions

LEARN & NETWORK
Explore resources, chat with fellow participants, and grow your network
About the Virtual Conference
Don't miss the chance to explore the best inclusion practices in Montessori schools and classrooms and take a deep dive into cultural, mental health, and neurodiversity inclusion. We are thrilled to offer sessions with three of our own Canadian Montessorians, who specialize in particular areas of inclusion in a Montessori classroom, plus introduce a new partnership with Inclusion Education Canada. Our final workshop of the day is for your own mental health and support both your professional and personal life. Please see the agenda for specific details and timings of each session.
This AMI-Canada, CAMT, and CCMA joint virtual conference will deliver a highly interactive, 3D environment with a live streaming video keynotes and breakout sessions with speaker Q&A.
And the best part is this event is virtual so you can experience it all from anywhere – you don't even have to leave your home or office!
Highlights of the November joint Virtual Conference has to offer:
Watch live or come back later for on-demand
Breakout sessions with live Q&A
Sessions are applicable to both teachers and administrators
New partnership with Inclusion Education Canada
Access to sponsors websites
Unified voice for Montessori across Canada
Agenda
9:05 – 10:30 a.m.
Cultural Inclusion: Anti-Racism and Montessori Education
Maria Montessori's philosophy contains the foundational elements of an anti-racist education that can nurture peace and social justice in Montessori classrooms today. This workshop will provide an overview of anti-racist pedagogy including key approaches like anti-bias and culturally responsive teaching. It will focus on racism in the Canadian context and provide practical strategies to build an anti-racist environment in our classrooms in order to eliminate disproportional impacts of systemic racism on the child. Educators and administrators will then have the opportunity to examine our classrooms and schools, share our knowledge, and collaboratively think through how we can enhance these spaces to meet the needs of all children.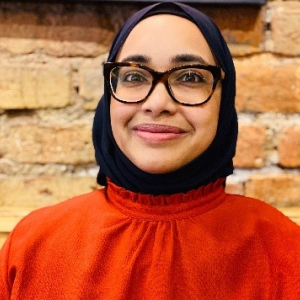 Ateeka Khan
10:45 a.m. – 12:15 p.m.
Mental Health Inclusion: Anxiety in Children (teacher session)
Anxiety is one of the most common mental health concerns in Canadian children today. While everyone experiences anxiety from time to time, children are often overwhelmed by these big feelings. Learn how to recognize anxiety, how it affects the brain and the body, ways to help your students cope and when simple anxiety has become a more serious problem.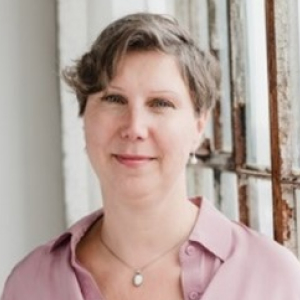 Melanie Noble
10:45 a.m. – 12:15 p.m.
Inclusion Education Canada (administrator session)
Challenges & Opportunities- Many parents of children with disabilities have looked to Montessori schools as a solution for their child's education. These efforts have often been successful, but they have also highlighted significant challenges. This session will be focused on addressing two questions:
What is inclusive education and why is it important?
What can Montessori schools do to strengthen their capacity to be inclusive?
The session will be facilitated by Gordon L. Porter, C.M., O.N.B., the Director of Inclusive Education Canada. He will be joined by Laura Falvo, Administer of the Montessori School of Sudbury (MSS), and Monique Somma, PhD, a professor at Brock University. They have been partners in a research and training project with the staff at MSS. They will share the key outcomes of their work and share perspectives on possible strategies for future action.
1:00 p.m. – 2:30 p.m.
Neurodiversity Inclusion: Learning Differences
Dr. Montessori discussed in her early writings the importance of "a joint labour of physician and teacher" (Montessori, [Pedagogical Anthropology], 1913, p.37). In this presentation, Michelle (co-chair) and Barbara (co-founder) of Montessori Medical Partnership for Inclusion, MMPI, will discuss (current and past modes), the Social Pediatric Developmental model of Montessori inclusion, which relies on that collaboration. They will share some evidence-based methods for supporting children with autism, sensory dysfunction, and other learning differences. Over the years, Michelle and Barbara have worked in collaborative teams supporting the inclusion of children with disabilities within Montessori settings. They will share some common questions and challenges that teachers, administrators and therapists face when including all children in their schools. MMPI supports inclusion by promoting Montessori education that is developmental, diagnostic, and therapeutic.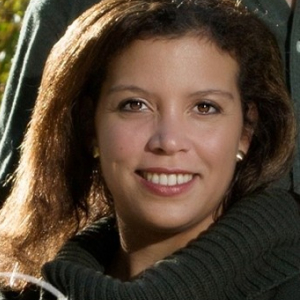 Michelle Lane-Barmapov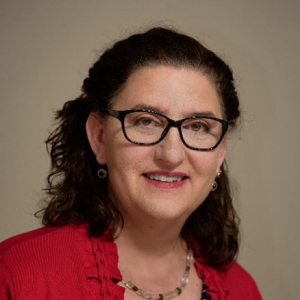 Barbara Luborsky
2:45 p.m. – 4:15 p.m.
Eliminating Stress and Cultivating Extreme Resilience
Individuals are feeling more stressed than ever before. They are concerned about their businesses, their health and the health of loved ones and about possible deep changes in the business environment and society.
It is possible to greatly reduce, even eliminate, the feeling of stress. It is also possible to cultivate extreme resilience where you bounce back from adversity so fast that an external observer may not even know that you had suffered one.
This requires a change in the way we think about stress and in the mental models we use that cause us to view the world in a particular way.
When we make changes in these mental models, entire areas of our life get cleaned up. We feel less stress and we also become far more efficient and effective in what we do.
Best of all joy, genuine, whole-hearted joy, comes back into our life.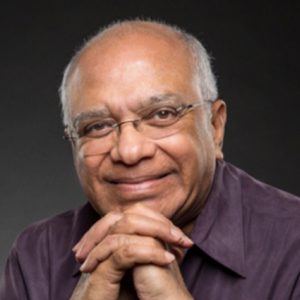 Dr. Srikumar Rao
In addition to nine years of research and teaching on racism and related concepts in her doctoral studies at McMaster University, Ateeka has also been working within the field for several years now conducting research on social justice in higher education and anti-racist frameworks in early childhood education, consulting on discussions of anti-black racism, redesigning university courses from an anti-racist perspective, and teaching anti-racist pedagogy to local educators.
Melanie has been an AMI trained Montessori Guide for almost 20 years, training at the Foundation for Montessori Education in Toronto, Ontario. She has a passion for Inclusive Education. Melanie has pursued her passion for working with children with diverse learning needs by training as an Intervenor at the Geneva Centre for Autism as well as completing the Inclusive Education course at the Montessori Institute of San Diego. One of a small handful of Canadians with this certification. Melanie has witnessed first-hand how children with diverse learning needs can thrive in a Montessori classroom with the right support.
Michelle Lane-Barmapov was the founder of the Lane Montessori School for Autism (2003-2010). In 2005, Michelle was awarded The Premier's Award from the Ontario government in recognition of her outstanding work in special education and Montessori. Michelle, who attended Montessori as a child, works as a Professor for the Faculty of Applied Health and Community at Sheridan College. She also lectures on her Montessori ABA (Applied Behaviour Analysis) therapy program and has been a keynote speaker for conferences in various cities in Canada, the United States, Australia, China and Czech Republic. She co-chairs the advisory board for MMPI (Montessori Medical Partnership for Inclusion) with Dr Joyce Pickering. Michelle is currently working on her Doctorate in Health at the University of Bath (UK). She has a Master of Health Studies as well as certification in Cognitive Behaviour Therapy for children and youth. She is an AMS credentialed Montessori teacher (early childhood) and a registered early childhood educator. Her thesis research won the 2017 AMS Master Thesis Award. Michelle is also a board member of MJDS (Montessori Jewish Day School), a not-for-profit Montessori School in Toronto.
Barbara Luborsky, OTR/L is a Developmental occupational therapist who has been working with Montessori schools and programs for the past several years, supporting them in expanding their capacity for inclusion of more children with disabilities. Barbara and her Montessori collaborator, Catherine Massie, founded the Montessori Medical Partnership for Inclusion in 2018 and the Montessori4Inclusion.org website was opened. The site is designed to be a clearinghouse for information on best practices for successful inclusion as well as a communication hub for the Montessori community. Barbara has spoken at several Montessori conferences and trainings including NAMTA conferences in 2014 and 2016 and the International Montessori Congress in Prague, in 2017. Barbara continues to learn about the commonalities and differences between Montessori and occupational therapy, which offer a wonderful partnership for supporting all children in Montessori settings.
Dr. Srikumar Rao has helped thousands of entrepreneurs and executives worldwide achieve a quantum breakthrough in their personal and professional lives. He has helped them reach entirely new orbits of success and accomplishment. And they have done so while rediscovering joy in life and genuine unadulterated happiness.

Dr. Rao has been among the highest-rated and most popular professors at many of the world's top business schools. His innovative course – Creativity and Personal Mastery – is still taught today through his Institute. His work has been featured in major media worldwide and his TED talk has been viewed by millions on different sites. In addition, he is the author of the business best-sellers Are YOU Ready to Succeed and Happiness at Work.

Dr. Rao's lifework is to help persons effect a transformation in their lives. Dr. Rao is an elite coach for persons seeking spiritual growth who also want to leave an outsize impact on the world. You can reach Dr. Rao at srikumar.rao@theraoinstitute.com. Learn more at https://theraoinstitute.com.